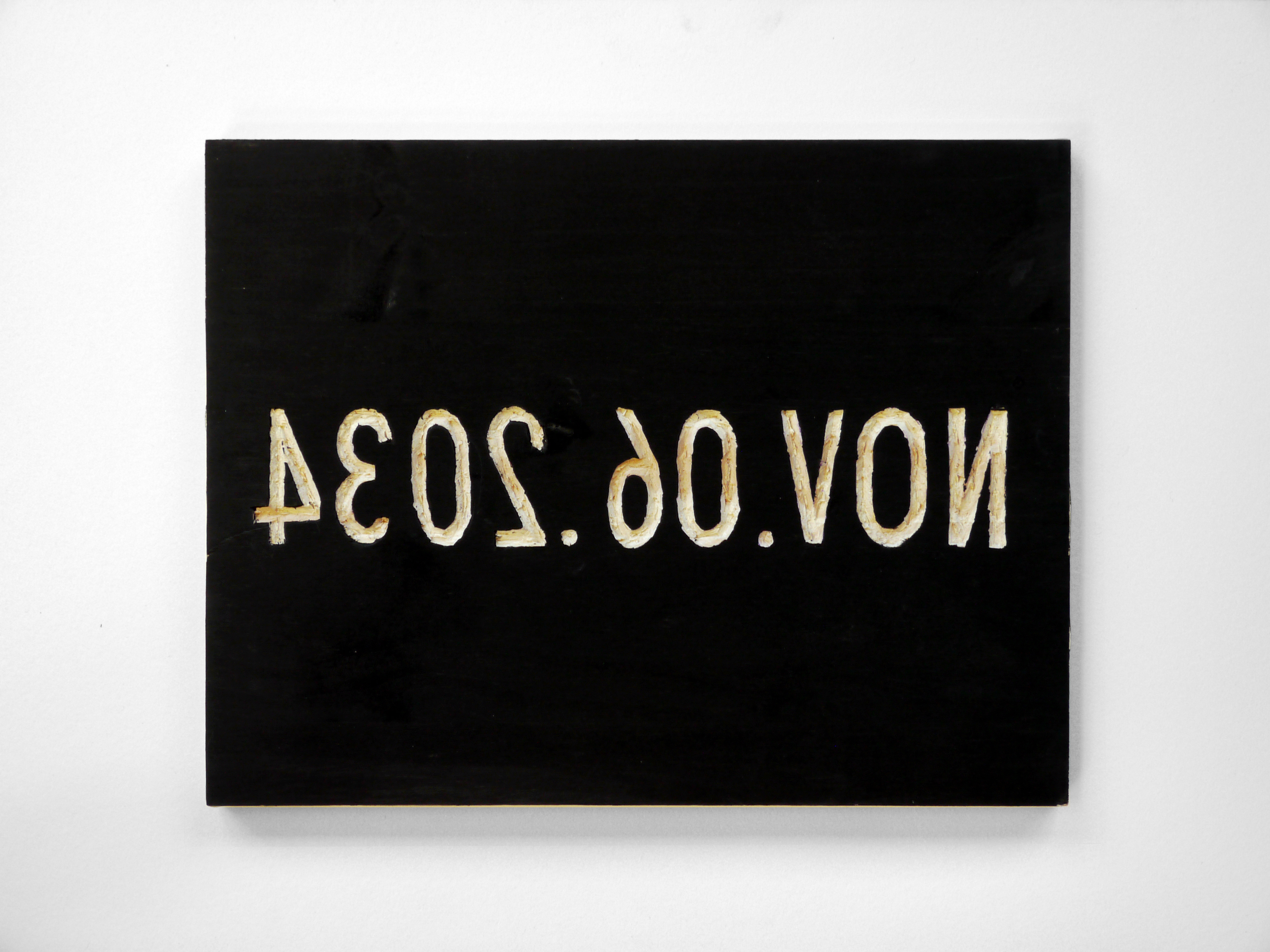 NO KAWARA
La jeune crevette traversa l'exposition dont le commencement fut fixé par Frédéric X. Liwer la veille du premier 'Date Painting' d'On Kawara.
Le 3 janvier 1966.
Gravée comme une matrice xylographique, cette date n'apparait qu'à l'envers et questionne le temps. Quel jour suivra un jour qui s'écrit par sa fin?
Quand la jeune crevette se révolta contre toutes les règles qu'avait guidé son espèce, elle commença dans un lent mouvement à regarder le monde à l'envers.
Les 'Date Paintings' d'On Kawara questionnent le présent, comme l'artiste l'écrit, par le biais de la peinture. Un instant présent s'inscrit dans l'histoire.
Se dire : aujourd'hui je suis là.
Dans le travail de Frédéric X. Liwer le temps défile sans règles. Parfois l'histoire s'écrit à l'envers, comme cette date qui précède la naissance des 'Date Paintings'. Autrefois dans le futur antérieur comme dans la série où les dates de l'exposition sont décalées de deux décennies. Marcher dans le présent, c'est aussi marcher dans le passé et dans le futur pour les saisir et apercevoir. Tout pas dans une direction inclut l'autre, opposée.
Comment la crevette put trouver sa place à cet instant qui sépare ce qui n'existe plus de ce qui n'existe pas ?
La crevette dit : " Ce jour, au cours d'un long chemin, j'ai rencontré des poètes et des artistes capables de trouver une place dans chaque instant. Avec eux j'ai partagé ce que de moi ils ne possédaient pas. Alors je devins matrice de toute origine ".
Gabriele Di Matteo

NO KAWARA


The young shrimp passed through the exhibition, the beginning of which was set by Frederic X. Liwer on the eve of On Kawara's first "Date Painting".


January 3,1966.


Engraved as an xylographic matrix, this date appears only backwards and questions time. What day will follow a day that is written by its end?


When the young shrimp rebelled against all the rules that her species had guided, she began in a slow movement to look the world upside down.

On Kawara's "Date Paintings" question the present, as the artist writes, through painting. A present moment written in history.


To say: today I'm here.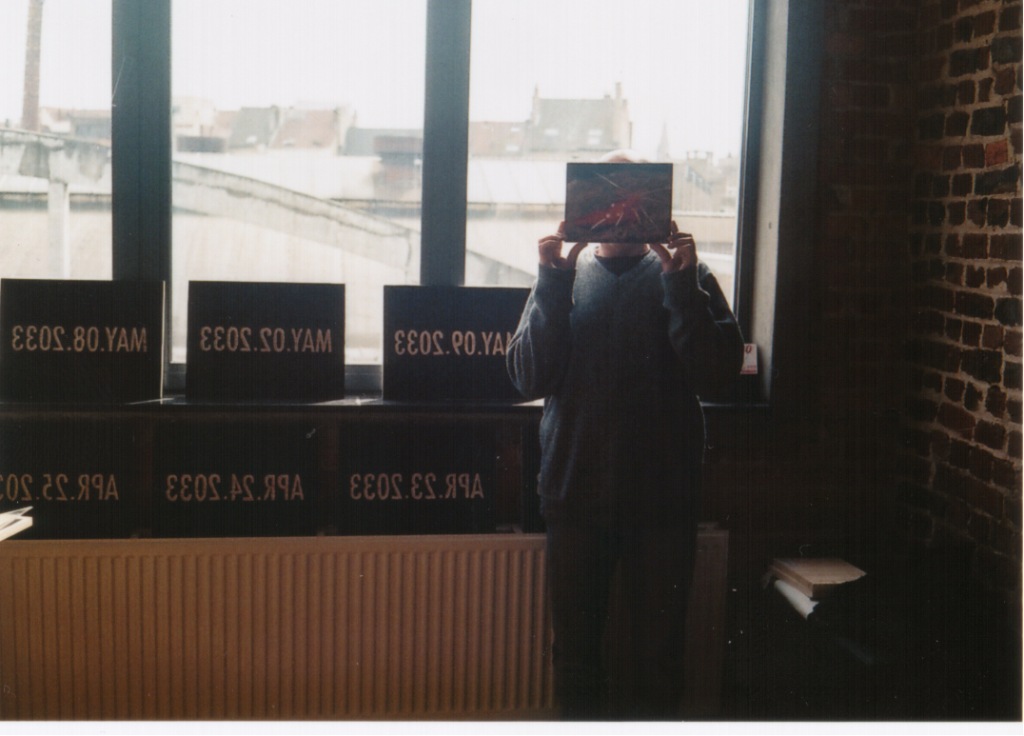 In the work of Frederick X. Liwer, time passes without rules. Sometimes history is written backwards, like the date before the birth of the "Date Paintings". Sometimes in the past future as in the series where the dates of exposure are shifted by two decades. Walking in the present is also walking in the past and in the future to grasp and perceive them. Any step in one direction includes the other, the opposite.

How could the shrimp find its place in this moment that separates what no longer exists from what does not exist?


The shrimp says:" On this day, during a long journey, I met poets and artists able to find a place in every moment. With them I shared what they did not possess with me, so I became a matrix of all origin.

Gabriele Di Matteo